Gallery
At Christ Church, we strive to provide lots of memorable learning experiences in addition to the daily curriculum. We hope you enjoy looking at some of the exciting things that have been happening in school!
Christ Church Has Got Talent 2017
Willows and Junipers performed the Christmas Nativity 'A Midwife Crisis'. They were amazing! Click on the photo to see more pictures and video clips!
Singing Club enjoyed singing to the residents at Bankfield Care Home, spreading a lot of festive cheer along the way!
Well done to Owen, Maison & Riley who recently trained with Everton Football Club Academy.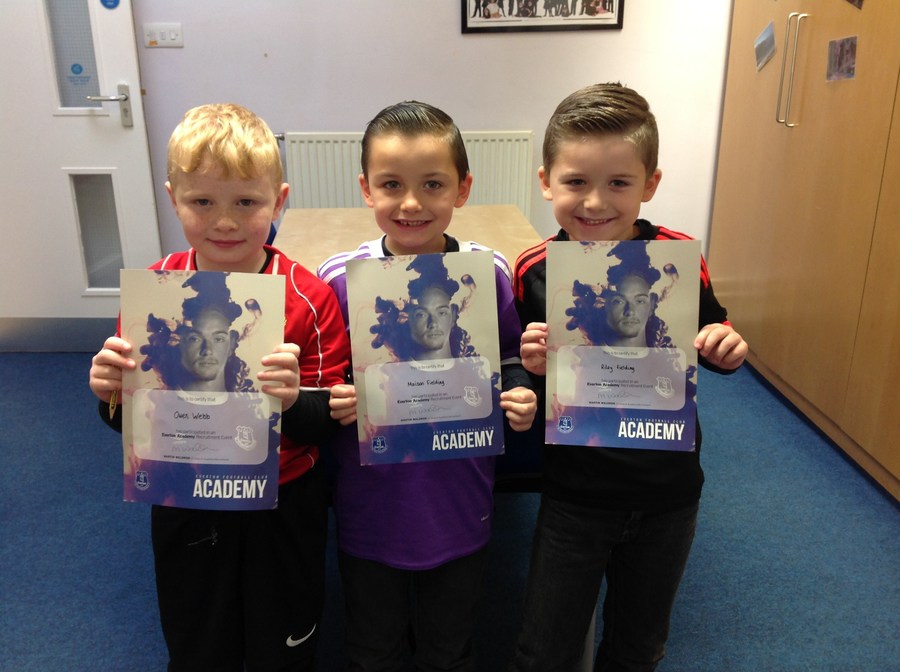 We enjoyed taking part in the Inter-Schools' Netball competition. We did really well with just a 2 week old team! They got to the semi-final. Well done team!
The Diocese asked us to send images that sum up our school. These are the ones we sent. They are fabulous!
Our School Council held their first meeting of the school year in the chambers at Halifax Town Hall! They loved the experience. September 2016.
We had a very special visit from The Mayor of Calderdale, all thanks to Brooke Green-McKelvey. Brooke wrote to the Mayor and invited her to come to school to present our Celebration Assembly certificates and then have a tour of the school. The Mayor was very impressed by our wonderful children and commented how welcome they made her feel. School Council, Head Boy and Head Girl did an amazing job of showing the Mayor round school. School Council have even been invited to hold their next meeting in the council chambers at Halifax Town Hall! Well done everyone!