Archbishop of York's Young Leaders' Award
We take pride in participating in the Archbishop of York's Young Leaders' Award.This involves learning about different leaders, reflecting on leadership qualities as well as improving the children's leadership skills.
Willows completed the scheme, again choosing to make a difference to our community which was devastated by the floods. They started by going to look closely at the local environment, investigating which bits they wanted to change if they could.
Then the children designed a menu, made the products and created promotional leaflets to advertise the project within the community.
The best part was definitely hosting the 'Chocolate Cafe' at our Church. We had such brilliant fun!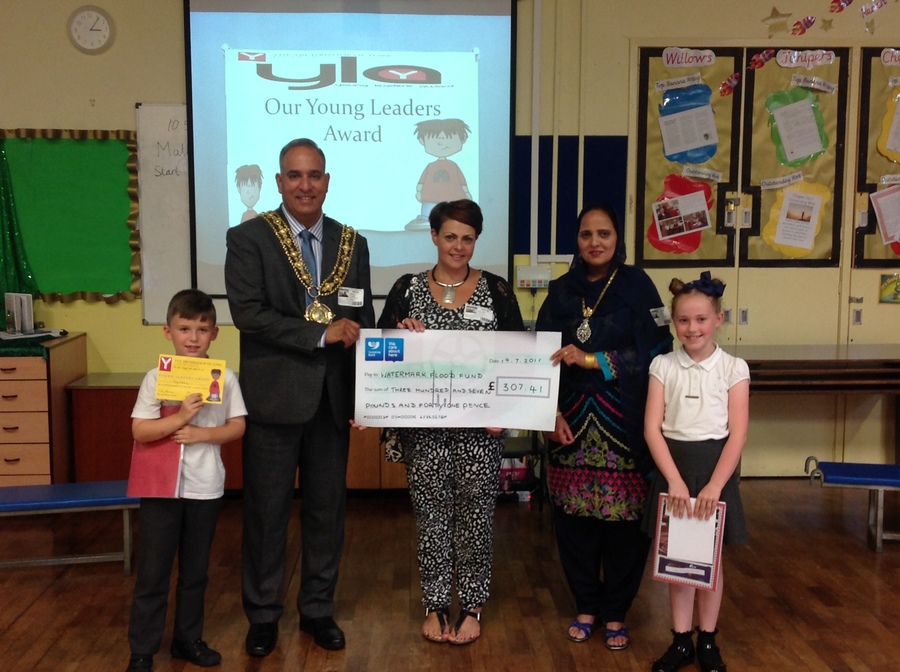 Previously, children who participated in the Archbishop of York's Young Leaders' Award were encouraged to complete tasks for others by 'Being the change they want to see'. the children chose to make a piece of artwork for Burnley Road Academy to celebrate the re-opening of their school following the devastating Boxing Day floods. What a fabulous job they did too! Kieran and Lyla were lucky enough to go and present the artwork on behalf of the class. They even met Ian White, the news reporter from BBC Look North!